Home Page
Welcome to Mrs. Tutor's Kindergarten!
Updated May 18, 2018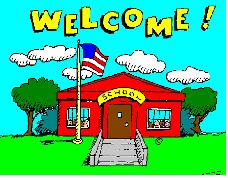 Reminders:
Check folders every night!
Sign conduct calendar daily.
You can find our newsletter on this website. Just click on the Newsletter tab in blue at the top on the page.
Snack: Don't forget your snack everyday. Finger foods only- nothing that requires a spoon, fork, or has juice. You may bring plain water. We eat snack at 10:00 each morning. Place snacks in a Baggie labeled with your child's name or label the snack. We have a working snack and only have time for the students to snack on ONE thing.
Playground: I love flip-flops, but they don't work very well on the playground. Please keep in mind that our playground is gravel and open toed shoes are very uncomfortable and hard to play in on gravel. We have recess everyday at 12:45, weather permitting, please keep an eye on the daily temps as they change. Some days may equire jackets if it gets chilly.
Dismissal: Any changes in dismissal must be in writing. If you need to change the way your child goes home, you must send a note in your child's folder. If you need to change the way your child goes home during the school day, you must come to school and make the change in writing. We cannot accept changes over the phone for the safety of the students.
Announcements/ Events

If your student is suppose to eat breakfast at school please remind them to go straight to the cafeteria as soon as they arrive at school.
May 22 and 23 school will dismiss at 12:15. Breakfast will be served. Lunch will NOT be served.
Report cards go home May 23.
Click the link below to join our class Remind page for updates and announcements!
Follow HSES!
Hope Sullivan now has Facebook and Twitter. Look for it to keep up to date on activities and announcements! Search for HSES Chargers.
Remind101- In order to receive important text messages and emails from the school please take the time to sign up for REMIND. To get text messages sent to your phone send a text to (769)287-3526 with the message @hsesc. If you prefer email just send an email to hsesc@mail.remind.com.