Home Page
Welcome to Mrs. Tutor's Kindergarten!
Updated March 7, 2019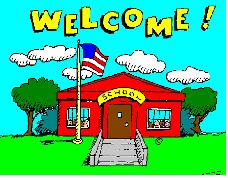 Reminders:
Check folders every night!
Sign conduct calendar daily.
You can find our newsletter on this website. Just click on the Newsletter tab in blue at the top on the page.
Snack: Don't forget your snack everyday. Finger foods only- nothing that requires a spoon, fork, or has juice. You may bring plain water. We eat snack around 10:30 each morning. Place snacks in a Baggie labeled with your child's name or label the snack. We have a working snack and only have time for the students to snack on ONE thing.
Playground: I love flip-flops, but they don't work very well on the playground. Please keep in mind that our playground is gravel and open toed shoes are very uncomfortable and hard to play in on gravel. We have recess everyday at 10:45, weather permitting, please keep an eye on the daily temps as they change. Some days may require jackets if it gets chilly.
Dismissal: Any changes in dismissal must be in writing. If you need to change the way your child goes home, you must send a note in your child's folder. If you need to change the way your child goes home during the school day, you must come to school and make the change in writing. We cannot accept changes over the phone for the safety of the students.
Announcements/ Events

Spring Break Is Here! March 11-15

Report Cards will go home March 21
Spring Book Fair April 8-12, students may bring money any day that week to shop
Health and Science Night April 11
Field Trip April 25- look for more info after Spring Break
Kindergarten Spring Musical April 26
If your student is suppose to eat breakfast at school please remind them to go straight to the cafeteria as soon as they arrive at school.
Money for breakfast and lunch needs to be labeled and in the pouch inside the blue folder.
Students will need to bring a small snack from home each day. Finger foods that do not need a fork or spoon and water.