Welcome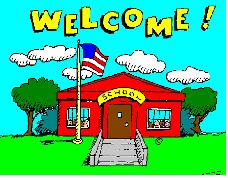 You will find your child's newsletter in their folder for a view of their week. Please sign the dally sheet in the back of the folder or leave me a note if you have any questions.
Please sign up for our class remind text through remind101. There is also a chat feature that has been added so you will be able to message me there also. Please join by texting @ford171 to 81010

Please make sure your child has a healthy snack with a water or juice daily.
Your child must attend 63% of the school day to be counted present.
Parent Read at Home Plan
http://www.mde.k12.ms.us/docs/curriculum-and-instructions-library/parent-read-at-home-plan_mde_lbpa-final_20150128160951_863278.pdf?sfvrsn=2
YEARBOOKS ARE ON SALE NOW!!
$25
after Spring Break $30
March 7th spring pictures
March 12-16 spring break
March 20th Easter Bunny Pictures $6
March 21st $1 hat day for Down Syndrome
March 23rd report cards go home
March 30th and April 2nd Holiday for all
We will be practicing drills so that our students are prepared for any emergency situation that arises.