Home Page
,
Welcome to Mrs. Hamm's 2nd Grade Class at Hope Sullivan Elementary School !
Welcome to 2nd Grade!
Teachers: Mrs. Hamm
Ms. Woods
** When sending snacks, treats, or candy please remember that we are a peanut/tree nut free classroom. We have several students that are severly allergic to peanuts/tree nuts. This will include sending a snack for your own child. Thanks so much! **
Activity Schedule
Monday - Art
Tuesday - Computer
Wednesday- Library ( Don't forget your library book.)
Thursday - Music
Friday - P.E. ( Be sure to wear tennis shoes.)
Be sure to check the website and newsletter for information that will be taught each week. The weekly newsletters are sent home in your child's folder and updated on the class webpage. Just click the link marked newsletters.
Parent Teacher Conference Schedule:
Monday - Friday
8:40am - 9:20am
Our classroom uses a social contract. We refer to our social contract many times throughout the day. We also use a clip down and clip behavior system. Below you will find more information on the system for behavior.
---
Reminders:
Please, please, please sign up for Remind. The directions are below. It is the fastest way to recieve important updates and communicate with me.
Please let me know if your child has any food allergies or asthma.
Please have your child bring in earbuds or headphone. They will be their personal earbuds to use during math/reading stations on the Ipad.
Homework is a weekly packet.
Feb. 19th - student holiday
March 2nd - Singers preform at Riverkings game
March 8th - Spring Pictures
March 12th - 16th - Spring Break
We will be conducting several upcoming drills (fire, lockdown, tornado,earthquake, etc). These drills are to practice so our students and staff are prepared in case of an emergecy.
Thank you for driving slowly through the parking lot. The safety of our children is our #1 concern!
Students may bring a snack to school. This a working snack and students are expected to bring a healthy snack. Please do not bring food items that require a spoon as it sometimes may lead to a mess. Students may also bring a water bottle to school. Please do not bring soft drinks or items that might require refrigeration.


Our lunch time is 10:46 - 11:15. You are welcome to join us for lunch. You may eat lunch with us from the cafeteria or bring your child a yummy lunch. Be sure to stop by the office first and then you may meet us in the cafeteria. You may bring store bought cupcakes for your child's birthday during lunch time only. Students can not have balloons at school or a party.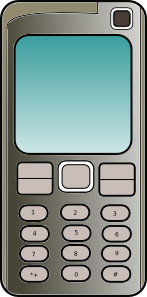 To receive important text reminder from Mrs. Hamm without exchanging personal information, please sign up for Remind 101. Just text @Mrshamms to (901) 881-7085.
In order to receive important text messages and emails from the school
please take the time to sign up for REMIND.
To get text messages sent to your phone
* send a text to (769) 287-3526 with the message @hsesc
-OR-
If you prefer to get emails, you can join by
* emailing hsesc@mail.remind.com
Thank you for visiting our class webpage. Tell Mrs. Hamm the secret password for a small treat. Only one person has told me the password all year!!!
Secret Password:Kindness matters!

Web Counter